The Building
---
514 East Ohio Street has sat vacant for many years. Currently undergoing a total gut renovation for Fig & Ash, the newly reborn space will house the dining room, bar, kitchen, and outdoor courtyard. With exterior design by architect Bob Baumbach and interior design by Michael McAllister, Fig & Ash will be a welcoming, warm, and modern space centered around its heart and literal hearth—a custom, locally built wood fire oven from Pittsburgh-based design studio Temper and Grit. Our 1800 square-foot dining room and bar area will accommodate 52 guests and include an outdoor, intimate courtyard.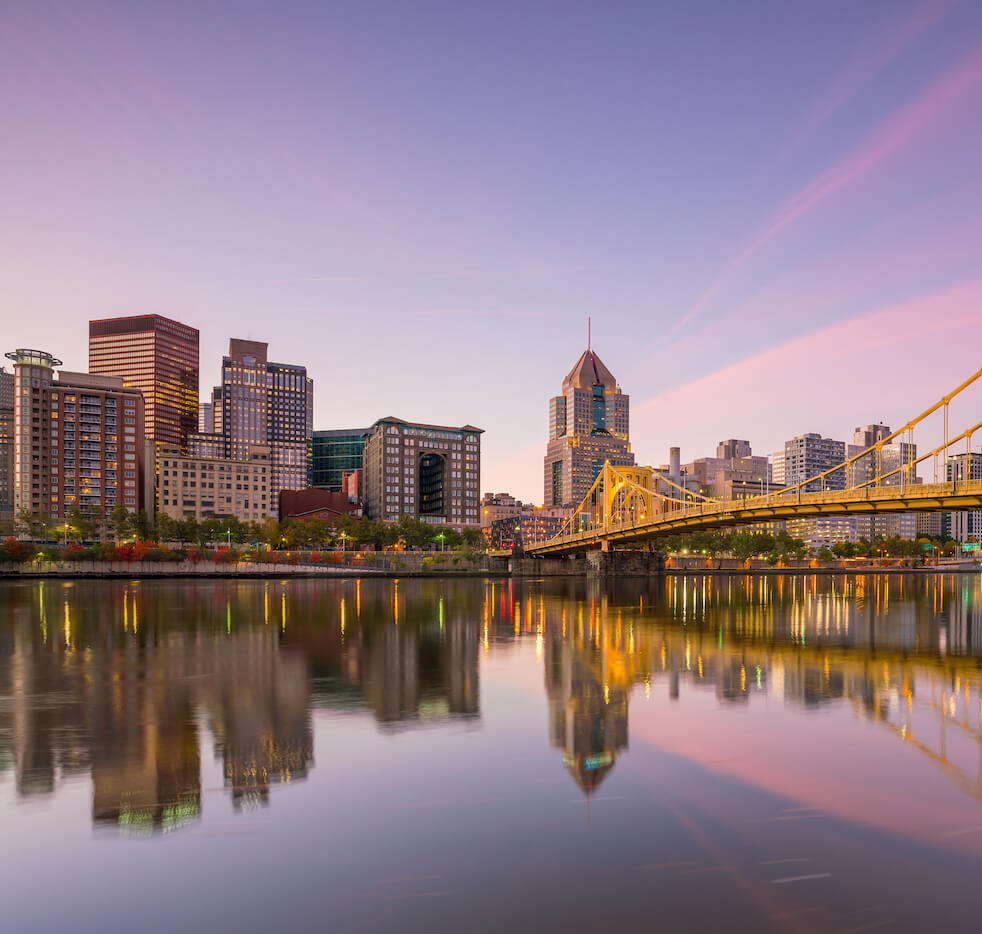 Deutschtown
---
Much like Pittsburgh itself, the city's resurgent and resilient Deutschtown neighborhood is in the midst of a new and exciting chapter in its two-century history. Originally the commercial heart of the former Allegheny City, and home to a large number of primarily German immigrants, the East Ohio Street corridor is bustling again. Not with the long-ago din of cobblers, milliners, cigar makers, but their 21st century counterparts: entrepreneurs, design firms, tech start-ups, specialty retailers, and innovative restaurants.
Cory Hughes
Proprietor & Executive Chef
Cory Hughes has been delighting the Pittsburgh region's dining public for nearly two decades. Award-winning and celebrated, his culinary passion and skill have graced the tables of Cafe at the Frick, Spoon, Eleven, Six Penn, and most recently, the Chef at Google. Chef Cory had the honor of being the Steelers Training Camp chef for the past two seasons and the chef at Farmaid for the past two years as well. Cory, a Le Cordon Bleu graduate, views owning Fig & Ash as, "the culmination of every chef's dream—start with great ingredients, make it with love, and share that love with your guests. I just want to thrill guests, play with fire, and not have a boss."
Alex Feltovich
Proprietor & General Manager
Alex has a multifaceted background. In the 17 years he spent at St. Clair Country Club, he developed a passion for service and maintaining enduring relationships. After his tenure at St. Clair, he moved west to Colorado and finally settled in Oregon. This is where he gained a great appreciation and passion for sustainability through producing organic plants and proteins while living and working on a hog farm. Alex decided to move back to Pittsburgh to be with his family with hopes to open a neighborhood wood fire pizza shop in the North Side of Pittsburgh. That mustard seed of an idea has evolved into the collaboration of Fig & Ash with his brother-in-law Cory Hughes. Since he has been back in Pittsburgh, Alex has worked various front-of-the-house positions at Six Penn Kitchen, Spork, and Cioppino.
Chris Shuplock
Chef de Cuisine
Chris Shuplock has a Business Degree from Pitt University. After working in the corporate sector he decided to follow his passion to cook food instead. Chris spent the last 7 years training under Chef Trevett Hooper at Legume Restaurant in Oakland. He worked his way up the ranks to Sous Chef. Chris Signed on with the Fig & Ash Family in November and has helped build this concept from the Ground up.
Rachel Sinagra
Operations Manager
Starting with her first job as a cocktail waitress at the age of 19, Rachel has always had a passion for bartending and customer service. While earning her degree in Communications and Theatre Arts from the University of Pittsburgh, Rachel quickly climbed the ladder within the restaurant industry over the past 7 years. Under the mentorship of Chef Joe Bello of The Wooden Nickel, Cameron Lehman of Muddy Waters, and Chef Derek Stevens of Union Standard, Rachel has been honing the art of combining seasonal ingredients with top notch spirits for the perfectly crafted bar experience.
We are open for socially distant indoor and outdoor dining. Reserve your table today.